We're glad you're here
You may be looking for support, guidance or clarity in some aspect of your life…

Whether you're struggling with challenging circumstances, difficult thoughts and feelings, or looking to change patterns and cycles in your behaviour or relationships in order to feel better and live well…
We're here to help
---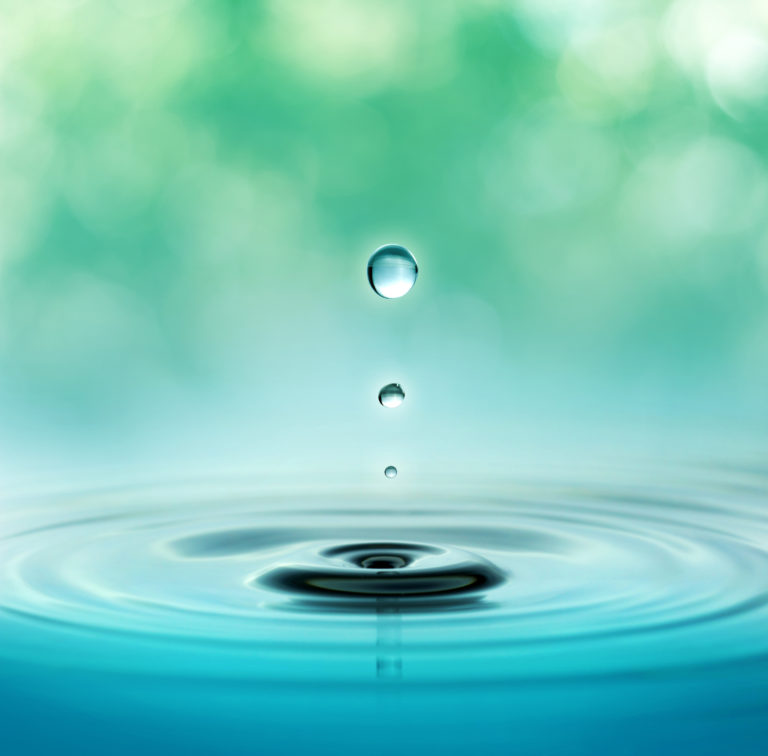 All of our therapists are: collaborative, compassionate, personable, and client-centered.
With care and authenticity, we develop warm, trusting relationships with our clients, and offer kind, friendly professionalism in all interactions with our clients.

We understand that the quality of the relationship with your therapist is the most important aspect in the healing process and in making progress. Therefore, we welcome and invite feedback along the way regarding the therapeutic relationship, process of therapy and other aspects of service.
We are trained in evidence-based therapies and techniques, which we tailor to meet individualized client needs.
All of our therapists are trauma-informed, and we honour our client's strengths. We value and demonstrate cultural humility, sensitivity to diversity, inclusivity, and accessibility. We are LGBTQIA+ and 2S allied, and affirming providers.
Every part of you and your story are welcome here.
---
Vanessa Hazelwood, M.A. RP
Registered Psychotherapist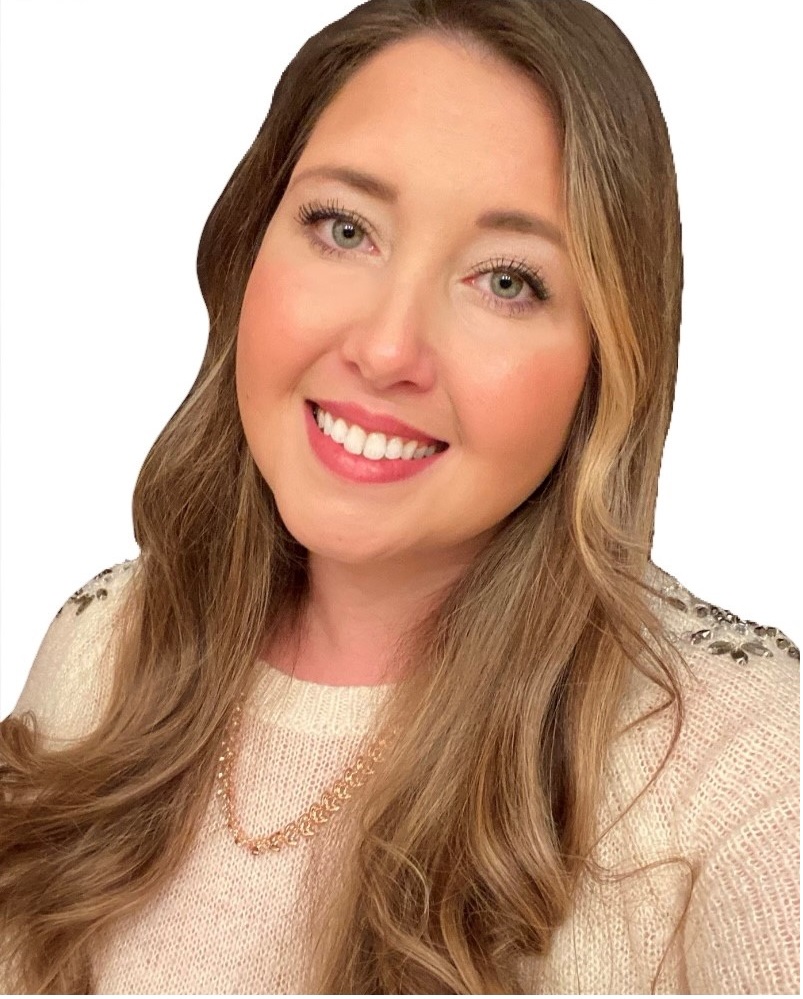 Hi, I'm Vanessa (she/her)
I'm the founder of Clarity Counselling Services and a Registered Psychotherapist.
With over 10 years of experience in the mental health field, I have had the pleasure of supporting, guiding and holding space for a diversity of clients experiencing a range of concerns. It is my sincere privilege to provide therapeutic support to individuals and couples as they navigate life's challenges.
I am passionate about women's wellness and helping clients experiencing: stress, life transitions, depression, anxiety, or relationship challenges. I further specialize in perinatal mental health and couple's therapy.
I enjoy nurturing new and seasoned parents through all parts of the perinatal journey and helping clients through the challenges, transitions, triumphs, or losses that can accompany conception, pregnancy, birth and postpartum.
I provide a calming and constructive presence in helping couples work through challenges with communication, conflict, intimacy, or connection, as well as balancing roles, stressors and responsibilities. I am invested in helping partners understand one another's needs more deeply and heal from experiences which have created pain or disconnection. I also have training and experience in providing sex therapy and can comfortably assist clients in addressing various concerns around creating satisfying sexual and intimate experiences.
In our work together, I ensure to individualize the therapeutic approach for each client's needs and goals, and I may draw from a variety of evidence-based approaches, including: Cognitive Behaviour Therapy, Narrative Therapy, Solution Focused Therapy, Emotion-Focused Couples Therapy, Mindfulness-Based Therapies. I may also draw from Dialectical Behaviour Therapy or parts-work therapies.

I take a gentle approach to therapy and truly value creating a therapeutic relationship where my clients feel comfortable to bravely and vulnerably share their personal circumstances. I want to ensure you that your openness will be met with understanding and kindness.
Together, we build a warm, trusting therapeutic relationship, where you can feel the comfort and safety of an accepting, non-judgmental place to share your thoughts, feelings and experiences. I take a conversational and collaborative approach to the counselling process.

I honour each client's hopes, strengths, goals, challenges and feedback. I happily welcome feedback at every stage at the journey in order to make therapy a meaningful and constructive experience for you. I so look forward to getting to know you and supporting you.
Ken Raymond, M.A. RP (Q)
Registered Psychotherapist Qualifying
Hi, I'm Ken (he/him)
I'm passionate about helping adults experiencing mental health concerns including: depression, anxiety, addiction, disordered eating. I also specialize in working with individuals experiencing chronic pain, chronic or terminal illness, as well as grief.
In working with clients who have experienced trauma, I create a safe space to process abuse, domestic violence, major traumatic events, and religious or spiritual trauma. While I am a trained mental health therapist, I can also be present with you if you would like to discuss any spiritual or religious challenges. I support individuals of all genders, yet I especially enjoy supporting mental health for men and seniors.
My approach is client-centered, strengths-based, trauma-informed and collaborative. I have training in Cognitive Behavioural Therapy, Cognitive Behavioural Therapy-Pain, Dialectical Behaviour Therapy, Somatic Experiencing, Acceptance and Commitment Therapy, Psychodynamic, Emotion-Focused Therapy, Logotherapy and Mindfulness and Meditation. We work together to find the right approach for you.

It's my sincerest honour to help others in coping with, moving through or overcoming that which pains them.

I look forward to creating a non-judgmental, caring space for you to share, heal, learn and grow.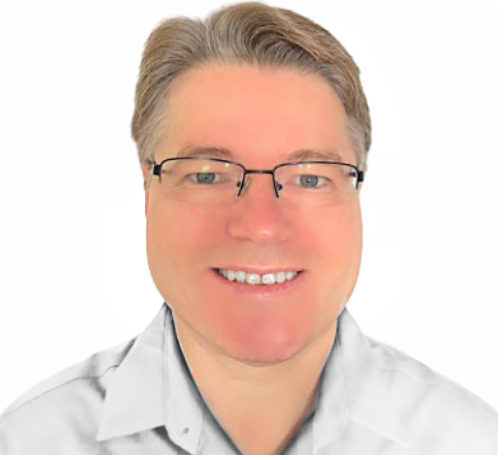 Valerie Labelle-Savard, BSW, RSW
Registered Social Worker – Bilingual Services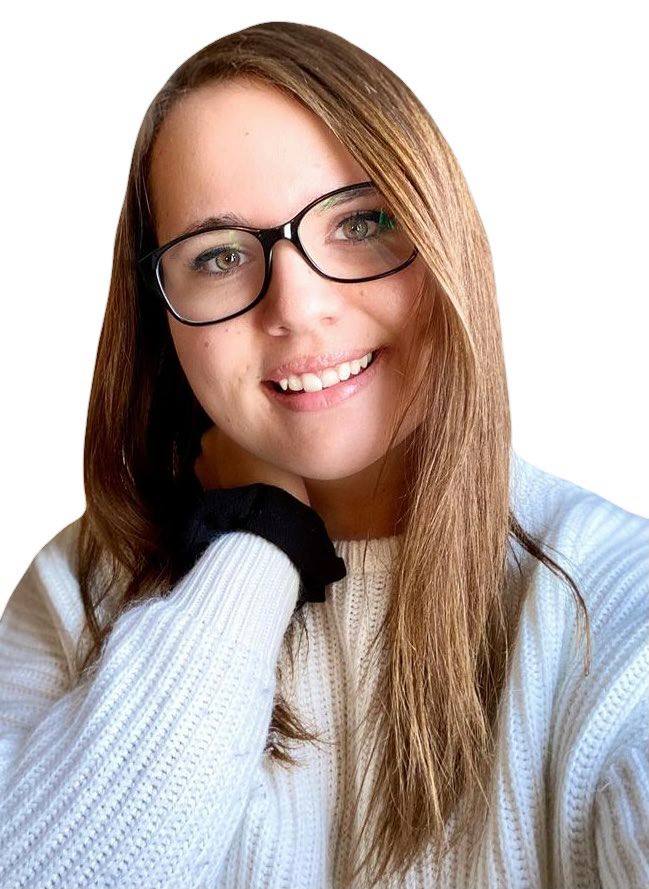 Hi, I'm Valerie (she/her)
I enjoy helping to empower clients to recognize their inner strength and resiliency. I work with adults and adolescents experiencing: anxiety, depression, anger, or trauma, as well as support clients with self-development, strengthening self-esteem, and fostering a healthy relationship with yourself and others, including learning about boundary-setting, communication, conflict resolution, or fostering healthy attachment.
As a trained trauma therapist, I am passionate about helping clients process through trauma, while incorporating tools to help calm the nervous system, and create new mind-body connections. I also help clients with regulating intense emotions and tolerating distress. I specialize in supporting individuals who have experienced domestic violence, abuse, assault, neglect, as well as relational or intergenerational trauma.
I utilize client-centered, evidenced-based therapies and always tailor services to meet your individual needs. In therapy, I may draw from various therapeutic techniques, including: Cognitive Behaviour Therapy, Narrative Therapy, Solution-Focused Therapy, Dialectical Behavioural Therapy, Attachment Therapy and Inner Child Work. I also have training in working with male survivors of sexual assault, anger management, and the Integrated Trauma and Attachment Treatment Model (ITATM).

I enjoy providing guidance and empathetic support to clients along their healing journey through life's challenges, and aim to provide a safe, comfortable experience for all clients.

I can help bring clarity to the challenges you're facing by helping you gain a deeper understanding of the thoughts, emotions and behaviours you may be struggling with.
Vanessa Dulgar, MEd, RP
Registered Psychotherapist – Bilingual Services
Hi, I'm Vanessa (she/her)
I am passionate about providing strong emotional support to clients of diverse ages, genders and backgrounds, and have 7+ years of experience in the mental health field.

I work with adult individuals, and families, and specialize in helping clients with depression, anxiety, anger, sleep challenges, or relationship concerns. I also work with youth (ages 9+), teens and young adults who may be experiencing social anxiety, panic, bullying, academic challenges, ADHD, or who are seeking support with goal-setting.

I deeply value inclusivity and honouring client's unique strengths and qualities. I provide LGBTQIA+ and BIPOC affirming, and culturally sensitive services. I am humbled to hold space for clients who may be experiencing discrimination, racism, or may be struggling with racial or gender identity.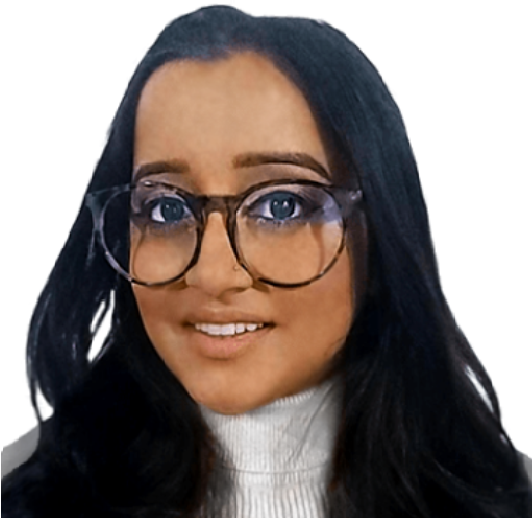 My approach to therapy is humanistic and client-centered. Depending on client's needs and goals, I may draw from specific methods, including: Cognitive Behavioural Therapy, Solution Focused Therapy, and Mindfulness based therapies. Being mindful about oppression that marginalized populations experience, we may incorporate Feminist Therapy into our work together, which involves demonstrating inclusion of diverse perspectives, drawing on client's strengths, and includes awareness of each client's context (including political, social and cultural factors). Feminist therapy can be empowering and helpful in exploring disordered eating, body image, gender inequality, and internalization of gender stereotypes or "norms".
I thoroughly enjoy providing a caring and emotionally safe environment in which my clients can identify, explore and overcome challenges that may be getting in the way of living a more fulfilling life and having more satisfying relationships.

I'm here to help you reach insights, and develop tools to move forward and live your life to your fullest potential.
Susan St Denis M.A. RSSW
Registered Social Service Worker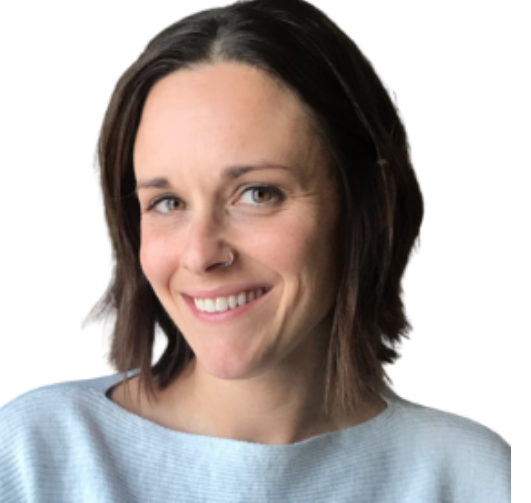 Hi, I'm Suzie (she/her)
I am passionate about supporting individuals navigating life's challenges and changes; whether that's coping with career, life, or relationship transitions, setting and reaching personal goals, or grieving the loss someone or something important to you.
I support adults and adolescents with: depression, anxiety, grief, relationship concerns or setting and reaching goals that are meaningful to you. I specialize in providing therapy for substance use and mental health challenges, as well as trauma and PTSD.

I have had the pleasure of supporting diverse individuals and groups over my 14 years of experience in the Social Work field; I enjoy supporting Indigenous clients, and am a proud ally for the LGBTQ2S+ community. For all clients, I value creating a safe, accepting, non-judgmental relationship, built on trust, respect and authenticity.
I practice from an array of theories and techniques, including Cognitive Behavioural Therapy, Dialectical Behaviour Therapy, Acceptance and Commitment Therapy, Narrative Therapy, Rational Emotive Behaviour Therapy, Motivational Interviewing, Solution Focused Therapy, Logotherapy, Attachment Theory and Gestalt Theory.
In working with trauma, I may draw from the Integrated Trauma and Attachment Treatment Model (ITATM) approach to trauma processing or EMDR (Eye Movement Desensitization and Reprocessing).
I believe your counselling experience is an opportunity to explore your own internal world, and life experiences, with the goal of coming to a greater understanding of yourself, so that you can take positive steps forward.

I look forward to supporting and collaborating with you in processing through your pains, helping you reach your goals, and preparing for the next step. I'm here for you every step of the way.
Makayla Fallis, BSW, RSW, CYW
Registered Social Worker, Child & Youth Worker
Hi, I'm Makayla (she/her)
I have strong passion for supporting children (ages 4+) and adolescents who have difficulty with: anxiety, depression, anger, self-esteem or challenges related to eating, attending school, socializing and other aspects of functioning and wellbeing. I have extensive experience working with individuals of all ages coping with Diabetes or Gestational Diabetes. Along with helping parents and families to support healthy relationships, I also provide therapy to individuals and families who have experienced domestic violence, assault, abuse or trauma.
I have worked in a variety of settings, supporting clients with a range of concerns. In valuing cultural humility and sensitivity, I welcome clients to incorporate any cultural, spiritual or traditional healing practices within our work together. I'm also an NIHB-approved provider.
In our work together, I may draw from Solution-Focused Therapy, Cognitive Behavioural Therapy or Mindfulness Practices. I also speak American Sign Language (ASL).
I take a client-centered approach to counselling and focus on building a comfortable therapeutic relationship, incorporating clients' interests and strengths into my therapeutic approach.

Together, we will collaborate to identify the goals that are meaningful to you, and create a feasible plan to support you in reaching these goals.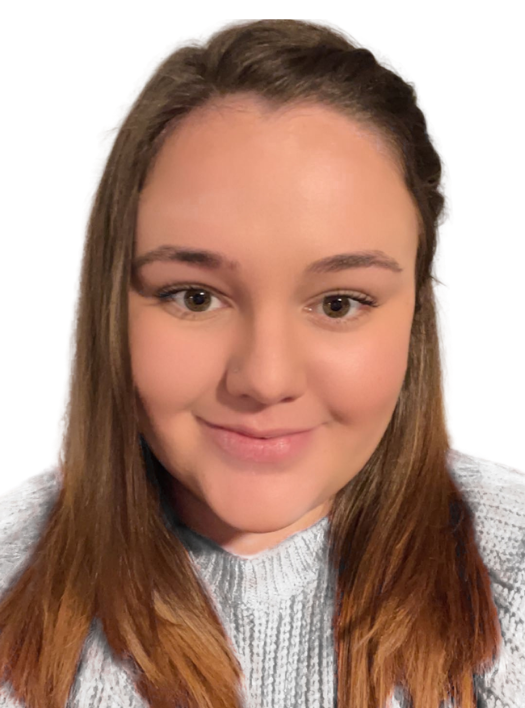 You've taken a big step in searching for a therapist. If you have any questions or would like to meet your therapist before your first session, we welcome you to book a consultation.
We offer virtual therapy in Ontario and in-person therapy in Timmins Ontario