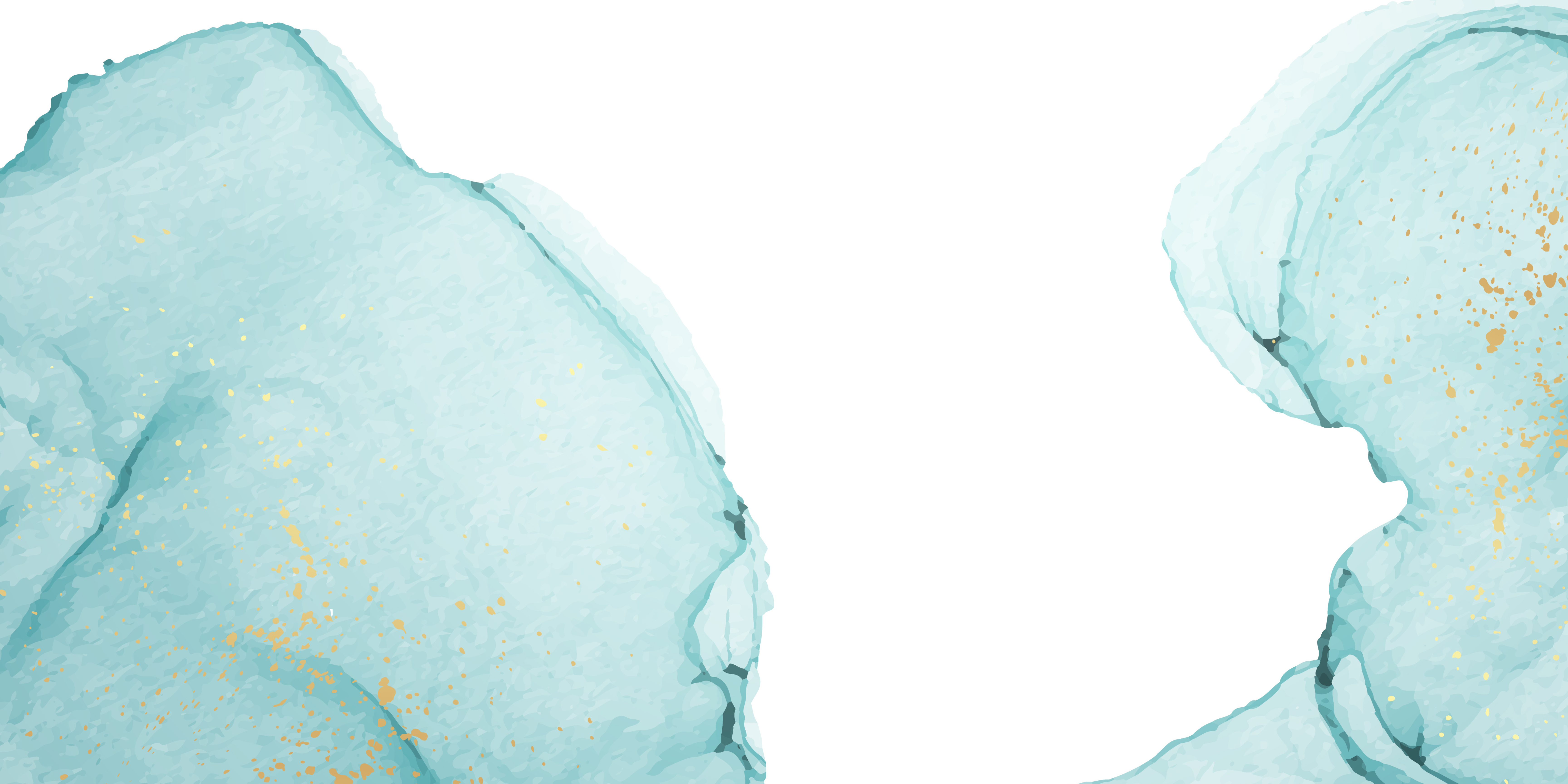 Will my benefits cover therapy?

Psychotherapy is covered by most extended benefits plans.

Please check your specific benefits package to ensure you are covered for Registered Social Workers or Registered Psychotherapists (this often does include Qualifying Registered Psychotherapists).

As there are so many different benefit plans offered through employers, clients are asked to read their own benefit coverage to ensure you will be reimbursed for our services. Please check your per-session and annual maximum coverage amounts.

The Registered Social Workers on our team are:
Valerie Labelle-Savard, Suzie St Denis, and Makayla Fallis


The Registered Psychotherapists on our team are:
Vanessa Hazelwood and Vanessa Dulgar

Many clients do opt to pay out of pocket for services once their coverage has been utilized.
How do I know if counselling is right for me?

Choosing to talk to a trained and caring mental health professional does not imply something is "wrong" with you. There is strength in being ready to tell your story and take a look at both what's working or not working in your situation. There is resilience in knowing you are capable of doing the work to move through your struggles. There is courage in taking steps forward, and there is wisdom in doing so with support. The discussions we have throughout counselling are constructive, healing, and focused.

It can be difficult to open up to friends or family about your struggles. Our therapists are objective, active listeners with mental health expertise. It can help to talk to someone neutral and unbiased about your situation.

Counselling takes place in a safe space, which means that we demonstrate genuine respect for you, we demonstrate a non-judgmental outlook, and focus on what you want, need, think and feel.

Along the way, we may provide guidance, education to help normalize or make sense of your experience, as well as practical strategies and constructive feedback that you can incorporate into your daily life and relationships.

Counselling can be a very positive and powerful tool in taking care of yourself.


We always welcome client feedback at any stage of the counselling process so that you can get the most out of your service.
What can I expect during our first session?

During our first session, we will discuss what brings you to counselling, and get to know one another better, so that you can feel comfortable sharing your personal experiences. Some clients are ready to dive in and discuss their challenges at hand, while other clients like to ease into the process.

Our initial session is where we may discuss your expectations of counselling, and any goals you may have (in terms of how you might like to feel, or what you might like to address or accomplish by the end of our sessions together).

Prior to your first appointment, we will send you an intake questionnaire and consent forms via email using a secure program we use called Jane. Your therapist will review your responses to your intake questionnaire before the first session, and may ask for more information so that we can gain a clear understanding of where you are at present, and so that we can collaborate a plan to get you where you want to be.

In building solid relationships, we take time to get to know our clients – their preferences, strengths, and difficulties, so that our plan for therapy, and any recommendations are tailored to you and effective for you.

While engaging in counselling involves some vulnerability in sharing personal information about your inner experiences and your life, we will help you manage and strive to grow from feelings of discomfort. The more open and honest you can be during time together, the more you will likely benefit from the experience.

We always welcome client feedback at any stage of the counselling process so that you can get the most out of your service.
What is a consultation?

Our therapists offer complimentary 15-minute consultations by phone, video or in-person.

Consultations are a great opportunity for new clients to connect with a therapist before starting the counselling process.

Clients may like to get a feel for the therapist, discuss what brings you to counselling, and discuss how you may benefit from counselling.

During the consultation, you have the opportunity to ask any questions, and discuss how often you'd like to meet, as well as your preferred format for your sessions (phone/video/in person/walk and talk), and we'll explain booking, fees, and our approach to therapy.
What does the counselling process look like?

The first connection: You can book directly into our online calendar, and can choose a 15-minute consultation, or you can feel welcome to book a therapy session if you're ready to get started! Before your first session, we will send you intake forms (that ask about your goals, how you're doing overall, and about mental health history – an intake gives us a bit of an overview: of how things have been, and how you would like them to be) as well as consent forms (that explain our policies and procedures) via email. Clients are asked to complete these forms online 24 hours before the first appointment, so that your therapist is ready to begin with you during your session.

You can decide, or you can collaborate with your therapist on how often you would like to meet. For example, you may like to meet every week or second week, or even once every three to four weeks. We suggest booking a block of appointments in advance to secure your preferred days and times. In the beginning, it's typical to meet more frequently, then space our sessions out over time.

Ending therapy: You may feel ready to wind down or end the process when you've met your goals, and/or when you're feeling ready. Your therapist may also help you determine when you're ready to take a break from or end therapy by reviewing your progress with you and making plans for next steps. We often recommend a closure session to review, reflect and plan, and we're happy to discuss a follow up session to touch base after a couple of months.


Our approach: we are transparent, and value honesty. We will always answer you questions and inform you about the process. We don't hold all the power, or all of the answers. You are the expert on you. We're in this together. For any of the recommendations we may make or therapy methods we may incorporate, we always explain what is, how it can help, and why we believe it may be a good fit to help you. We make sure your voice is heard, and we collaborate together.

We are flexible and tailor services to your needs, whether you like homework between sessions or structure to your sessions, or if you just need a place to talk and process.
Is therapy confidential?

Everything about your service, including the fact that you may be a client is kept strictly private and confidential. We are bound by law and ethical obligation to protect your privacy. Clients need to feel safe entrusting personal information to a therapist.

Your therapist will only only ever share specific, and time-limited information about your care with another person if you have provided your written consent.

Note, however, that there are specific and rare limitations to confidentiality where we may need to disclose information, such as if you or someone else are at imminent risk of harm, or if there is abuse or neglect of a child. When we begin counselling, we will discuss the limitations of confidentiality.
Should I book a 50, 65 or 80 minute appointment?

We like flexibility. Therapy isn't a one-size fits all approach, so the length of sessions doesn't have to be, either. You are welcome to book 50, 65 or 80 minutes.

50 minutes is the most common, standard length of a therapy session. 65 minutes can give us a little extra time to wind down, create plans for any between-session work you may like to do, or create more space for a relaxed pace of session.

65 or 80 minute appointments may be especially helpful for: couples and families, where more time per session can help us cover more ground, or for individuals who would benefit from the extra time to: address complex challenges, discuss a new, or immediate (but non-emergency situation), or if you would like to invite a partner or support person to your session. Some clients simply enjoy and benefit from the extra time to process and connect.

If your therapist's schedule allows, you may be offered to extend your session to help bring closure to the topic at hand, or for extra time to wind down. However, it is generally important that we conclude our session within the allotted time that was scheduled.

You can always start with a 50-minute appointment and see how that feels, if your sessions tend to go over-length a good 10-15 minutes, we will discuss billing for the longer session type, and may recommend proactively booking more time together so that we have the time available to fit your needs in session.
How does phone or video therapy work? Is it effective?

Your therapist will call you at the time of your scheduled phone appointment.

If you've booked a video session, you will receive a link via email 30 minutes before the appointment time, and your therapist will join you at your appointment time.

Phone and video therapy have been utilized since before the pandemic for ease of access to a therapist when there may be barriers to seeing a therapist in person (e.g. mobility or transportation challenges, weather, illness, childcare, busy schedules, living in different cities, and so forth).


Virtual therapy helps clients connect with a great therapist even if they live in different cities.

Phone or video therapy are shown to be be just as effective as in-person services, as it's possible to create a warm and caring relationship and focus on the concerns that bring you to therapy. Therapy involves talking (of course!) which some clients may find to be easier for them via phone or video. With phone or video therapy, we can still send you resources electronically.

Some clients do prefer sitting with a therapist in person, so we are pleased to offer this option for clients in Timmins On. Other clients may like the presence of a therapist while they walk and talk; clients in Timmins Ontario or Ottawa Ontario can meet with their therapist for in-person walk and talks, and clients who connect via phone can walk during their sessions.
What is your availability like?

Each therapist has different hours of availability. We post our schedules on the online booking site several months in advance, so that you can book consistent days and times as best as possible.

Most therapists on the team offer evening appointments, and some therapists on the team offer weekend appointments
I don't live in Timmins, can I still work with one of your therapists?

Yes! All of our therapists offer convenient phone sessions, or video sessions through a no-download-required, user friendly and secure video platform.
I really need to speak to a counsellor, but I can't afford the full fee, what can I do?

Some of our therapists reserve a specific number of spaces in our calendar for clients who are experiencing financial hardship. We may be able to provide a set number of sessions at a lower fee.

For Fall/Winter 2023, Justin Gadoury, Valerie Labelle-Savard, and Vanessa Dulgar have spaces for reduced-fee sessions and may be a great fit for you.

We can also provide you with recommendations of community resources that do not charge for service.

Some of our therapists are approved providers who offer funded services through NIHB, WSIB, Victim Quick Response Program. If you're connected with Métis Nation of Ontario, you may also qualify for funded therapy with Clarity Counselling Services.
Other important information
Payment Policies

Clients keep a credit card on file and we process payment for you at the end of session. You will receive a receipt at the time of payment which you can submit for reimbursement through your benefits. Clients who do not have a credit card may pay by e-transfer in advance of their session so that we can issue your receipt at the time of your session.

Our fees for service:

For individual therapy: $150 for 50 minutes, prorated for longer sessions
For couples or family therapy: $175 for 50 minutes, prorated for longer sessions

Please note that Registered Psychotherapists are required to charge HST on therapy sessions.
Booking and Cancelling Appointments

We recommend that clients pre-book their appointments to ensure we have consistent times available for you. Clients can book easily online, or may choose to book their follow up sessions during their appointment with their therapist.

You can use your online booking account to change or cancel your appointments. Please note that the online scheduling system does not allow bookings within a 24 hour window (example: you hop online today and see a spot open for tomorrow afternoon), if you'd like this spot, please contact us. The booking site will prompt you to our practice email.

We may not be able to accommodate short-notice sessions (such as same-day sessions) but will do our best! This is why pre-booking can be helpful.

It's important to note that we do not provide crisis, on-call, services or appointments. If you're struggling and need to connect sooner than your next scheduled appointment, please do add yourself to the waitlist and if a spot becomes available, we'll book you in!

If you're going through an exceptionally hard time, or anticipating a very challenging time or event coming up, please make a plan with your therapist so that you have the tools you need between sessions. You can also opt to book more frequently, or be sure to book an appointment to debrief with your therapist.

Our booking site also does not allow cancellations within a 24 hour window (example: it's the evening before your session tomorrow afternoon and you forgot you had something else scheduled during your therapy appointment). The booking site will prompt you to contact us to cancel. This is because we have a 24-hour- notice cancellation policy. Read more about our policy below.
Cancellation Policy

Scheduling or cancelling appointments requires 24 hours notice.

Your appointment time is time that is reserved just for you, your therapist has prioritized and planned for this time spent with you. There may also be new clients or current clients waiting for a session time to become available. Late-cancellations often means your therapist cannot fill that hour that was dedicated to service.

50% of the scheduled session fee is charged for missing, cancelling, or re-scheduling an appointment with less than 24 hours notice prior to the appointment.
Why choose
Clarity Counselling Services?
✓ Meeting with a therapist who provides specialized care means that you receive attentive, experienced service focused on addressing the specific concerns that bring you to counselling. We also draw from a variety of therapeutic approaches to assist, resource and empower our clients
✓ You choose your mental health professional, ensuring there is a good match between you and your therapist. Finding a professional who suits your needs and preferences is an essential foundation to the therapeutic process. The quality of the therapeutic relationship is directly related to the results you experience in counselling. If you start the process with one therapist and are not a great fit, we'll help you find the right fit for you!
✓ No lengthy wait times between appointments. You and your therapist determine frequency and duration of counselling based on your needs. Therapy in a private practice setting allows increased continuity of care which is shown to be associated with increased effectiveness of therapy
✓ Video or telephone sessions can reduce the barriers to accessing care when you need it. Parents of newborn babies, individuals who have health or mobility issues, clients who live outside of Timmins can still receive easy-to-access, quality services. Life gets busy, things come up, being able to speak to your counsellor from the comfort and convenience of your own home allows you to keep focused on your therapeutic priorities and taking care of yourself
✓ Careful scheduling on the therapist's part means little-to-no time spent on a wait-list. We understand that when you reach out for help is when you need it most. Addressing your concerns early on helps bring relief to the pain you may be experiencing, and reduces disruption in your daily life
✓ Evening and weekend availability make counselling convenient, so that you can maintain balance in your work-family-and personal life while prioritizing your mental health care